Barcode Xpress
In just a few lines of code, you can integrate the most accurate 1D or 2D barcode recognition into your applications including desktop and web.
Read, write, and detect over 30 different barcodes with our barcode SDK.
Whether it's a document, a package, a school admission form, or a medical record, there's no room for doubt. Read multiple barcodes at up to 1,000 pages per minute while accurately locating and decoding multiple barcodes on each page. Read damaged, broken, and incorrect barcodes that other SDK engines fail to read. Barcode Xpress supports:
1D Barcodes
2D Barcodes
Postal Codes
Patch Codes
And More
Barcode Xpress is a multi-language library that runs in multiple platforms including Windows and Linux-based systems. This barcode library can read and write over 30 different barcode types with high speed and accuracy. Barcode Xpress also comes with a free license to ImagXpress, one of our image processing SDKs, which supports loading and saving numerous image file formats including BMP, JPG, multi-page TIFF, among many others.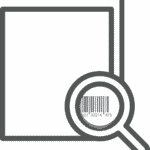 Accuracy
Report confidence values for detected barcodes.
Receive more accurate decoding of barcodes.
Eliminate false positives when reading patch codes to minimize size.
Broad Barcode Type Support
Detect, read, and write several barcode types including common and uncommon images. See the full list of supported barcode types, some of which include:
1D Barcodes
2D Barcodes
Postal Codes
Patch Codes
Fast
Identify and recognize barcodes anywhere on the page, in any orientation, in milliseconds.
Image Type Support
The Barcode Xpress library supports:
24-bit color images
8-bit grayscale images
1-bit black and white images
Barcode Xpress .NET and ActiveX include ImagXpress Standard, which offers over 80 functions for image processing and editing.

Robust
Handles damaged and poorly printed or scanned barcode images.
Reads broken or damaged barcodes.
Barcodes with black noise (extra pixels) or white noise (missing pixels), erasures, incorrect checksums, low resolution, white line streaks, and other typical damage are handled automatically.
Barcode Xpress Development Environments
Get the same great accuracy and speed on all of your programming languages or platforms.
Barcode Xpress currently supports:
Node.js
Linux
Windows
ActiveX
.NET (VB / C#)

.NET Core (Linux / Windows)

JAVA
C/C++
Objective-C
Related Resource
Barcodes for Healthcare Management
When you think of barcodes, the last industry that comes to mind is healthcare. But did you know that barcodes are used in every aspect of the patient experience? From the moment a patient walks in the door to the moment they pick up their medication at the pharmacy, healthcare professionals use barcodes to track all of the patient's medical information. Learn more about barcodes in healthcare in our blog.
Daniel Rabiega joined Accusoft as a Software Engineer in 2018 where he contributes primarily to BarcodeXpress. Dan is a graduate of Millersville University of Pennsylvania where he participated in research into Programming Language Theory and Design as well as Scientific Computing. In his free time, he works on hobby programing projects and appreciating the Florida weather.
Visit Developer Resources »
Start your free Barcode Xpress trial.
Use the form below to download your full-featured trial of Barcode Xpress. With it, you'll receive functional sample code to get you started.
You're 5 minutes from a working project.
Current customers:
Obtain the latest version of Barcode Xpress by using this download form. If you require further support, please visit our support center or login to the client portal.
Barcode Xpress is available for multiple programming languages including .NET, .NET Core, Java, Node.js, and C++. Supported by 25 years of experience, all of the different platform libraries are based in the same powerful underlying Accusoft-patented technology.
Over the years, our engineers' main focus for Barcode Xpress has been to accomplish three things:
Decrease Processing Time
Increase Barcode Recognition Accuracy
Simplify the API Interface
We always encourage developers to try the product and create a proof of concept before making purchasing decisions. Before that, please explore this online demo that captures the bulk of our processing capabilities.
We have customers that develop applications in a variety of industries. It really doesn't matter if your application is intended for Windows, Linux, Unix, Mobile (iOS or Android), or web. Even a combination is possible. All of our libraries use the same underlying technology that provides the same level of quality, accuracy, and performance.
Barcode Xpress Help Files
What's New in Barcode Xpress v13.0:
.NET Core Support


The same high speed, accurate engine for reading barcodes is now available in .NET Core on both Linux and Windows.
MicroPDF-417


Added the ability to read MicroPDF-417 barcodes.

Samples


Added support for Visual Studio 2019.




Removed support for Visual Studio 2010 in non-legacy samples.
Barcode Xpress Help Files
Sample source code is available with each barcode toolkit installation. Just go to the installed location and look for the samples folder. We offer complete source code samples that will help you read and write any barcode in your preferred programming language.
You can get all available samples by downloading and installing our Barcode Xpress:
Sample source code is available with each barcode toolkit installation. Just go to the installed location and look for the samples folder. We offer complete source code samples that will help you read and write any barcode in your preferred programming language.
Download Code Samples »
Barcode Xpress Development Environments
C/C++
For 64-bit Linux
Node.js
For 64-bit Linux Node.js v4.0.0 or newer
.NET
Visual Studio versions 2012, 2013, 2015, 2017, and 2019 with .NET 2.0 or later. Samples for C# and VB.NET
.NET Core
Visual Studio version 2019 or Visual Studio Code. Sample for C#.
ActiveX / COM
Samples for VB6 and Visual C++
Java
Java 6/7/8/10
Included Components
.NET and ActiveX Barcode Xpress toolkits include these components:
Barcode Xpress v12
ImagXpress Standard v13
ThumbnailXpress v6
TwainPRO v9
Barcode Xpress Pricing
Pricing for this barcode SDK varies based on deployment and other variables. For help determining the right option for your business, please contact the sales team.
Runtime: Standard – 1D/2D
Runtime: Professional – 1D
Runtime: Professional – 1D/2D
Barcode Xpress Support Plans
All customers receive free Upgrade Support for 90 days after initial purchase, which includes email support and all product upgrades. Customers wanting longer-term support may choose to extend Upgrade Support, or to move up to Priority or Expedited support.